Na Bo Erebkirina Çîyayên Kurdistan !

(1754 gotin)
(9189 car hat xwendin)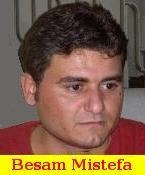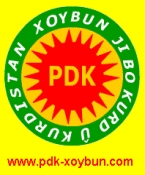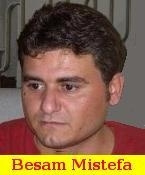 EREBKÝRÝN Û KÝRRÎNA ERDAN / Na Bo Erebkirina Çîyayên Kurdistan !
Merca bingehîn ji parastina bûneweriya miletan re xak û erd e, ji lewra erd hebûn e, tu carî gelê bê erd nikare xwedî li maf û hebûna xwe derkeve. Her tiþt ji erdê dest pê dike, gelê ku nikare li erdê xwe xwedî derkeve û ne jî biparêze, tu carî ne hêjayî jiyana bi rûmet e.

Bi van gotinan em bang li hemû kes, malbat, rêxistin, sazî û partiyên kurdan ên li Çiyayên Kurdan xebatê xwe dimeþînin, dikin ku haya wan ji xeteriya meselê hebe. Ji ber ku dijmin siyaseteke qirêj û pir metirs li vê herêmê dimeþîne, bi taybetî van salên dawiyê, û her kes ku li vê herêmê dimîne, dizane rewþ gihîþtiye çi astê.



Gelî kurdan
Piþtî destpêkirina projeya siyaseta Erebkirinê ya bi nav û deng /Kembera Erebî/ ya ku ne tenê li herêma Cizîra Kurdan pêk hat, lê li hemû deverên din wek herdû herêmên Kobanî û Çiyayên Kurdan a bi ser Sûriyê ve, û piþtî wê jî belavkirina erdên kurdan li Erebên hatine anîn ta gihîþt siyaseta kirrîna erdan a ku niha bi taybetî li herêma Kurdaxê tê meþandin. Dijmin û dagîrkerê Kurdan dixwze bi vê siyasetê dawiyê li hebûna me ya ji hezar salan de bîne.

Siyaseta birçîkirinê û valakirina herêmê tê meþandin, hîþt ku bi deh-hezara kes warê xwe yê bav û kalan berdin û yan bibin koçber yan jî herin bajarên mezin bi taybetî jî Heleb. Vê siyasetê hêdî-hêdî pirsgirêka firotina erdan bi xwe re anî, vê jî bi taybetî ji salên 90'î û vir de pir bi lez destpêkiriye.


Kurd li vê derê yan mecbûr dibin yan jî bi nezanî erdên xwe difroþin, ta ku xwarina jiyana xwe ya rojane bidest xînin, lê gelo kî van erdan dikirre ? kî ji kurdan dikare bikirre! Vî tiþtî pir bala me kiþand. Ev tiþt vê dawiyê li piraniya navçeyên vê herêmê çê dibe. Ne tenê erd lê tiþtê herî girîng kirrîna cihê xaniyan yan jî – pir kêm – xanî bi xwe, tabî Ereb dikirrin, û ne Erebên berê ( yên dema qonaxa yekem ji Erebkirinê anîbûn vê herêmê, wek Erebên Skenderonê yên koçer ). û ne jî Erebên qonaxa duyem ji Erebkirinê ( yên ku anîbûn vê herêmê û li gor Zagona Jinûbelavkirina Erdan piraniya Erdên avî yên Kurdan bi des xistin, wek Eþîrên: Imêrat, Bobena, Hedîdî, Ni'êmî, Bosalih, …hwd ), lê belê yên niha erdan dikirrin piranî ji Erebên nû ne, yên ku ji destpêka qonaxa sêyem yê Erebkirinê de tên vê herêmê.

Di qonaxa sêyem yê Erebkirinê de planek bi hêz û rêkûpêk tê meþandin, û her wiha xuya dike ku kes û komîtin pispor li paþ vê meselê radiwestin, ji ber ku tu zagon an jî rêxistinên navneteweyî wê nikaribin di demên pêþ de tu erdan vegerînin yan jî rewþa vê herêmê serrast bikin, ango ev siyaseta ji ya ku li baþûrê Kurdistanê dimaþiya xetertire.

Ew Erebên nû yên xwe li vê herêmê digirin bi seda û bi hezara ne, her sal bi dehan malbat, bi taybetî jî xwe li navçeya Cûmê digirin, û vê dawiyê li derdora Çiyayê Lêlûn jî bi cih dibin. Ev kesên ha bêpere, xas û birçî tên herêmê û di konan /çadiran/ de rûdinin, lê piþtî nîv-salekê, kêm caran jî salekê, erdekî dikirrin û xaniyeke mezin li wir ava dikin !.

Di navbera du mehan de û li navçeyekê ji navçeyên herêmê, serjimarek biçûk hate çêkirin /di rêya dostan re/, li wê navçeyê /8/ erd hatin firotin 6 jê Erebê nûhatî, ji bo avakirina xaniyan, ji xwe re kirrîbûn (navê navçeyê nayê gotin ji bo ku em xwe biparêzin), gelo ev pere ji kû tên û çawa digihin destên van kesan? Eger xwediyên herêmê nikarin li herêma xwe bijîn û bêtirî 70 % li derveyî herêmê bo pariya nên kar dikin - tabî "Qurbaniyên Siyaseta Erebkirinê" yê ku li Lubnanê hatibûn kuþtin mînakek berbiçav e - , çawa ev kesên nûhatî dikarin li vir bijîn û erdan jî bikirrin ?


Erebkirin pir xuya û aþkira tê meþandin, lê em nizanin ka ji bo çi tu kes li hember vê tawanê ranaweste, tevlî ku ev yek ji cînosaydkirina miletan tê jimartin. Nimûne û delîl bi sedan li ber destan hene, lê çima kes aþkira nake? Yek ji wan kesên ku dixwest erdê xwe bifirota navê wî I.D.X ye, ji me re got '' ji bilî Erebên nû, kes li kirrîna erdê min nedipirsiya, û tevlî ku metrek çarkoþe m2 ji erdê min bêtirî (…) p.s nake, lê bêtirî kesekî ji wan Ereban hatin û ducarî wan peran dan min, lê dîsa min neda. Piþtre min bihîst ku yekî din ku pêdivya wî, ji ber nexweþiyeke wan a malbatê, bi peran hebû, firotibû wan'', û wisa berdewam kir ''ma kesî me tune ye, çima em li hember vî tiþtî ranawest in ''.


Gelî Hêzên Demokratîk û Parêzvanên Mafên Mirovan
Boyî em xwe ji pevçûneke misoger biparêzin û da ku herdû milet wek du miletên cîran bijîn, pêwîste em bi hev re dijî van siyasetên qirêj û destdirêjiya nijadperestên Ereb kin bikin, ji ber ku dixwazin bingeha têkiliyan di navbera herdû gelan de hilweþînin û berve xwekiþtinê bibin. Hemû peyman û zagonên navneteweyî binpêkirina mafê jiyanê þermezar dikin û li dij tunekirina gelan derdikevin, lewma jî divê her kes, her rêxistin li dij vê siyasetê raweste. Her kes ku parêzvaniya mafên mirovan dike, dizane ku ev siyasetên li dijî Kurdan li Herêma Kurdistanî ya bi ser Sûriyê ve bi giþtî û li herêma Çiyayên Kurdan bi taybetî tên meþandin, ji êriþ, girtin (binçanikirinên li vê dawiyê), tirsandina milet (wek danîna rêgirên ewlekarî li ser rêyên ku gel têre diçe herêmê) û ya herî metirs qonaxa sêyem ji siyaseta Erebkirinê ye, ew siyaseta ku bi þêwazeke pir plankirî tê meþandin. Lewma ev barê hemûyan e ku vê siyasetê verûtînin, û raya giþtî ya Kurdistanî, ya Navneteweyî û ya Erebî bi van bûyeran bidin naskirin. Pêwîste em raya giþtî û rêxistinên navneteweyî bi tiþtên heyî bidin naskirin û wan ji qewimandinên dahatû re amade bikin, çi liv be û çi jî standina biryaran be. Da em karibin vê siysetê ya li dijî mirovahiyê rawestînin, pêdiviya me bi karekî bi hêz heye.



Gelî Partî, Rêxistin, Sazî, kes û hevalên Kurdan
Em bi navê Kurd û Kurdayetiyê bang li hemî xebatkarên rêça kurdayetiyê û bi taybetî Tevgera Rizgarîxwaza Kurd û Kurdistanî li Kurdistanê /baþûrê rojavayê welêt û parçeyên din/ û li Sûriyê dikin, da ku em bi hev re dest bi hiþyarkirina gel bikin da tu kes erdê xwe nefiroþe û nehêlin ku dijmin bi rûmeta me bilîze. Em giþ hevrêyên hev in, ger em gav bi gav bi hev re nemeþin, rewþ wê xerabtir bibe. Dijmin û dagîrkerên Kurdistanê hertim dixwazin me ji hev dûrxînin û her kes li gor biryara xwe ya kesane û partiyane bimeþe, lewma em destên hevaltî û biratiyê dirêjî her kesî dikin û em alîkariyê ji her kesî dixwazin, çi agahiyên nû derbarê Erebkirinê bin, çi belege bin û çi jî pêþniyaz û rexne bin.


BANG
Dîsa em dubare dikin û bang li her Kurdekî/ê , bi taybetî jî li herêma Çiyayên Kurdan, dikin da hiþyar bibe û bala xwe bide vê siyaseta nû li her deverekê ji welêt, di vir de em dixwazin bal bikiþînin ser navçeya Çiyayê Lêlûn, Cûmê, baþûrê rojhilatê navçeya Þera, ji ber ku ev her sê navçe bi tundî rastî Erebkirineke bi rêkûpêk tên û pest û pêkutî û planên mezin li ser van navçeyan tên meþandin. Yê/a ku van navçeyan nasdike jî dikare zanibe ku Erebkirina sînorên van navçeyan tê wateya guherandina demografiya vê herêmê û firehkirina herêma Erebî û tengkirina ya Kurdî. Ya herî balkêþ jî navçeya Cûmê ye, ev navçe di her sê qonaxên Erebkirinê re derbas dibe, ango niha di siyaseta Erebkirinê ya sêyem re derbas dibe, û bi giranî erd û xanî li wir tên kirrîn, ne tenê Erebên nûhatî, lê yên kevin jî desbidest bi hev re dikirrin, û li gor lêpirsîna me kiriye, ta niha tu erebî erdê xwe yan jî xaniyê xwe nefirotiye û piraniya wan jî li kirrînê dipirsin.


Ji bo van tiþtan ka em bi hev re sala 2007'an bikin sala lidijderkrtina Erebkirinê li Herêma Kurdistanî li Rojavayê Kurdistan ( Ji Alîyê Sûriyê ve )
RDEK

Rêxistina Lidijderketina Çiyayên Kurda
Ji ew kesên ku hewldanên nekurdiyane dikin re çi bi gotinan be, çi bi nebelavkirina daxuyaniyan be û çi jî wekî din, em ji wan re jî dibêjin: Hevalno! Birano! Divê hûn ne wisa bin … diviyabû we wisa nekiriba … divê hûn di rojên pêþ de wisa nekin … , û ji bîr mekin em hîn li ser axa xwe ne, di hundir herêma xwe de xebatê dimeþînin. Hûn bi xwe jî dizanin karê me ta kîjan astê me dike xeteriyê, lê em di bin her darek Zeytûnê de ne, di nav her Mêwekê de, û bi her Merxekê re dijîn da em wan her û her biparêzin.

Têbîn :

- Hin agahî ne hatin aþkira kirin, ji bo agahiyên bêtir hûn karin di rêya têkiliyan re bi dest xînin.



Na Bo Erebkirina Çîyayên Kurdistan !
Hewlêr, 14. 07. 2007
Besam Mistefa
Kurdê Rojavayê Kurdistan ê.



Besam Mistefa
http://www.xoybun.com/extra/slide/Unbenannt-2.swf
http://www.pdk-xoybun.com/nuceimages/Newroz_Kurdistan_PDK_Xoybun_x1.jpg
http://www.pdk-xoybun.com/nuceimages/Nexise_Kurdistane_PDK_b.jpg


[ Vegere: Besam Mistefa | Indeksa Beþan ]